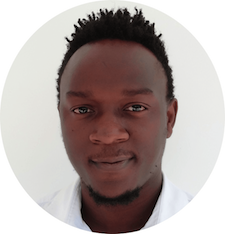 I am Ray Besiga, a Digital Product Designer. I lead product design for Urb, Africa's first urban community participation platform for urban areas. Previously User Interface and User Experience Designer at Catalpa in Timor-Leste. I co-founded Sparkplug.
Portfolio
Some of the product design work I have done.
Liga Inan
Timor-Leste's first mHealth project was started with the goal of putting health in the hands of mothers. Liga Inan is using mobile phones to connect expectant mothers with health providers in Timor-Leste to improve the likelihood of a healthy pregnancy and birth.
Akabbo
East Africa's first mobile-money powered crowdfunding platform was built with an aim to leverage the ubiquitous mobile money wallets and local payment remittance methods to take the pain out of fund collection for well meaning social campaigns
Urb
Urb is Africa's first community participation platform for urban areas. Urb gives citizens the ability to set the agenda for change in their communities. Collective participation and action drives civic engagement and enables a smarter, more inclusive approach to public service delivery and policy making. It is currently in public beta